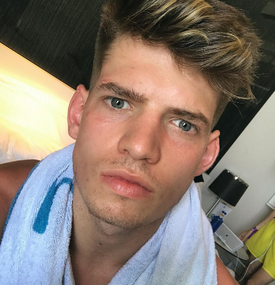 JMX is a YouTuber and associate of the Sidemen. He currently has over 2 million subscribers and has featured in a number of their IRL football videos.
His most prominent link to the Sidemen is his participation in the 2016 charity football match at Southampton. He scored the first goal for the YouTube Allstars in the second half.
A substantial amount of JMX's vfideos are "Strip FIFA". These videos always feature his girlfriend - go figure. JMX has received excessive criticism for his pretentious and cocky attitude.