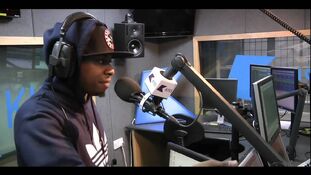 Daniel Smith, mostly known by his artist name DEECO, was a British grime artist from Manchester and a good friend of JME.
Two of his tracks are frequently used in the Ultimate Sidemen videos and in JME's songs. These two songs are used in Sidemen videos: Fatality & Hydra. DEECO's most known song is LET'S ROLL (With JME). He has made tracks with JME, Tempa T and Wiley. In 2015, DEECO quit producing music.
Ad blocker interference detected!
Wikia is a free-to-use site that makes money from advertising. We have a modified experience for viewers using ad blockers

Wikia is not accessible if you've made further modifications. Remove the custom ad blocker rule(s) and the page will load as expected.